Kyoto International Photography Festival KG+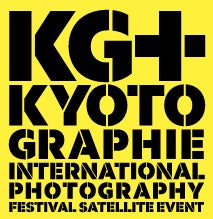 Apr 19 2022
KG+ is a publicly recruited art festival started in 2013 with the aim of discovering and supporting upcoming talents among photographers and curators.
In 2022, the tenth year of this festival, we aim for sending new talent from Kyoto to the world. We are going to hold an exhibition by recruiting a wide range of motivated artists.
In addition, through collaboration and simultaneous holding with the KYOTOGRAPHIE Kyoto International Photography Festival, we will provide KG + participating artists with opportunities to meet curators and gallerists in Japan and overseas to disseminate information.
The festival provides a participatory environment as an opportunity to experience art in daily life for both global stage. Also as an opportunity to experience art in daily life for both global visitors and local citizens alike. We hope that the diverse number of exhibitions held in Kyoto will serve to connect people with the local community, lead to exchange and inspire new insights.
For our tenth edition in 2022, the "KG + SELECT" program is back after its launch in 2019. 8 artists are selected and invited to exhibition in the Kurochiku Makura Building.
Towards the end of festival period, The Grand Prize Winner selected by the KG + 2022 Jury is going to have the opportunity to participate in the following year's KYOTOGRAPHIE Main Program with a solo exhibition.
From KG + to KYOTOGRAPHIE
– Awarding Potential and Progress
KG + SELECT is an open competition launched in 2019 as a KG + award category. Eight artists selected from entries from around the world are invited to exhibit together in the same venue for a period of one month, with production costs supported by KYOTOGRAHIE. Internationally-active judges will evaluate the exhibitions and select the Grand Prix winner, who will be awarded a subsidy to hold an exhibition at KYOTOGRAPHIE the following year. KG + SELECT has attracted widespread media attention as an exhibition-style "step up" award that promotes the development of promising artists.

See this Website
https://www.kyotographie.jp/en/kgplus/about/
---
---